Giving to the Missouri Slope Lutheran Care Center Foundation helps the mission of Enriching Lives become a reality each day. There are multiple ways to give, meeting the needs of both the donor and the Foundation. The donor can choose to have their gift endowed, creating a lifetime of opportunity for the Foundation. Gifts may also be given to be used in full to purchase equipment, supplies, amenities, and other important items that do not make it in the annual operational budgets.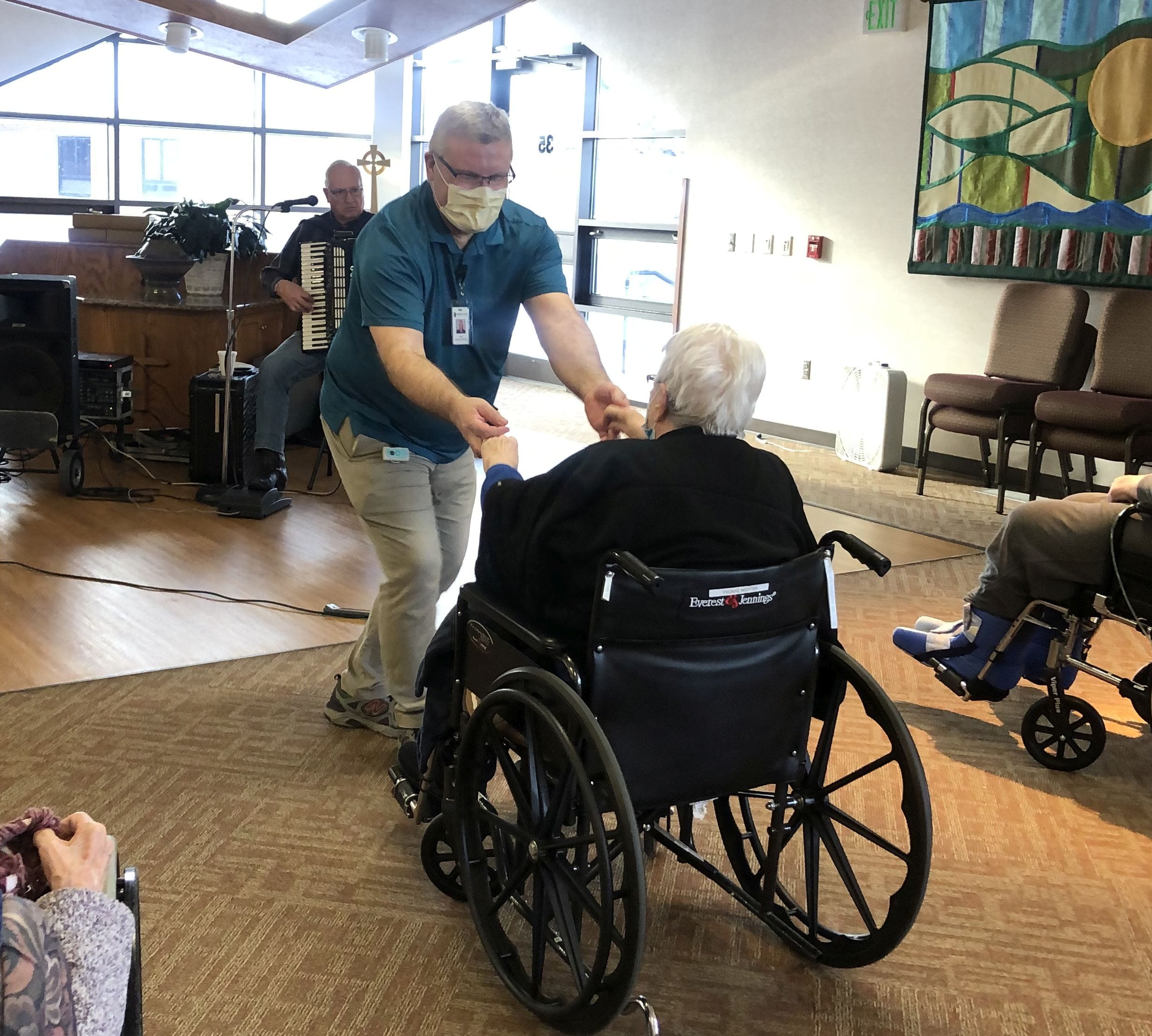 The Missouri Slope Lutheran Care Center Foundation has set an ambitious goal of raising $5 million during its Capital Campaign. The money will be used to complete the vision of the Washington Campus Project as many of the important features and amenities are not able to be funded through the loans and reimbursement system. Spaces such as a Chapel for residents, tenants, families, and employees to worship throughout the week; a Bistro and Coffee Shop will be a great destination for all to feed their body and soul; a therapy pool to allow the most fragile and weak to regain strength and confidence; a child day care center will allow daily interaction among the youngest generation and the greatest generation as well as meeting the child care needs of our employees.
Missouri Slope Foundation is a 501(c)(3) nonprofit organization, EIN 36-3589734. Donations are tax-deductible.